Promoting comprehensive inclusion of tribal communities through Government schemes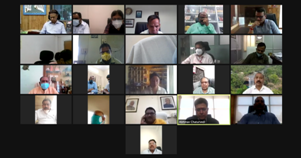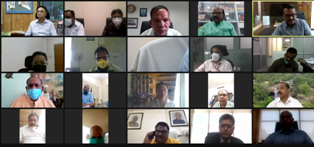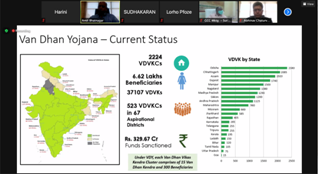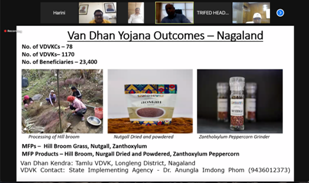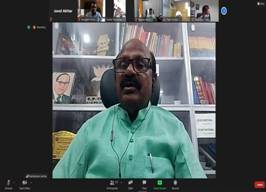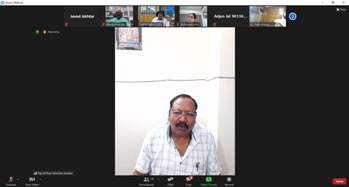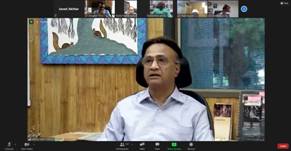 New delhi, 10 June (PunjabUpdate)-During these challenging times of COVID-19, providing livelihoods with safety of health to tribal people across the country has become even more paramount for TRIFED, the nodal agency working for tribal welfare and livelihoods. With this aim in mind, TRIFED has been implementing several noteworthy initiatives for the empowerment of the tribals.On June 9, 2021, TRIFED organised a webinar for Members of Parliament to enhance their awareness about the various schemes so that their implementation can be accelerated and a comprehensive inclusion of tribal communities under these schemes across the country can be achieved. The webinar was attended by more than 30 tribal MPs, including Shri Faggan Singh, Union Minister of State, Ministry of Steel; Shri JualOram, Former Minister for Tribal Affairs; Shri BisweshwarTudu and Dr LorhoPfoze to name a few.
The webinar included an extensive presentation about the MSP for MFP and the Van Dhan Vikas Yojana. During the presentation and the discussion, the importance of Minor Forest produce in the tribal economy and howthe Government has designed a holistic model of MFP-led Tribal Development and has put in place several schemes for the same were touched upon. It alsodwelt upon in detail about how over the past few years, the revamped 'Mechanism for Marketing of Minor Forest Produce (MFP) through Minimum Support Price (MSP) & Development of Value Chain for MFP'has impacted the tribal ecosystem and aided by government push, it has injected crores of rupees into the tribal economy. The Van Dhan tribal start-upshave emerged as a source of employment generation for tribal gatherers and forest dwellers and tribal artisans.
Especially during the pandemic, this plan has been a major boon for the marginalized. Over the past 18 months, the Van Dhan Vikas Yojana has gained tremendous ground with its quick adoption and robust implementation aided by the state nodal and implementation agencies across India. The North-East is leading the way with 80% of the established VDVKs. Maharashtra, Tamil Nadu, Andhra Pradesh are other states where the scheme has been adopted with overwhelming results.
Moreover, one of the biggest outcomes of the scheme is that it has managed to create market linkages. Operations have begun in earnest across the country in these VDVKs. More than 500 varieties of products are being value-added, packaged and marketed from these VDVKs. These include a wide array of products ranging from fruit candy (amla, pineapple, wild apple, ginger, fig, tamarind), jam (pineapple, amla, plum), juice & squash (pineapple, amla, wild apple, plum, Burmese grapes), spices (dalchini, turmeric, ginger), pickles (bamboo shoot, king chilly), processed giloyall of which have reached the market.This is in addition to 25,000 varieties of handlooms and handicrafts produced by Tribal clusters of the country. All these are being marketed on TribesIndia.com and through the 137 Tribes India outlets across the country.
During the webinar, Mr. PravirKrishna, Managing Director spoke about "Be Vocal for Local Buy Tribal" to create an "Atmanirbhar Bharat" whichhas become a mission now for TRIFED. It is aligned to the Government's guiding principle of "SabkaSaath, Sabka Vikas" and the Prime Minister's Sankalp to set up, 50,000 VDVKs in the country to promote enterprise through value addition and marketing of tribal products The Mission will be centered around the message of Mera Van, MeraDhanMeraUdyam. TRIFED is working on the transformation from the Van Dhan mode toTribal enterprise mode. By clustering these Van Dhan Vikas Kendras into Van Dhan clusters and enterprises, the aim is to achieve economies of scale and promote high value addition produce.
To further institionalise the Van Dhan Vikas Kendra Clusters, TRIFED is driving convergences with different ministries and organisations. It has MoUs in place with different ministries such as MSME, MoFPI and Ministry of Rural Development to align the scheme with similar programmes of these Ministries, resulting in the convergence of Van Dhan Vikas Kendras and its clusters with SFURTI, ESDP from MSME, Food Parks Scheme of MoFPI and NRLM, within M/oRural Development.
.
Post this detailed summary, and information dissemination session, Mr Krishna requested the Members of Parliament for their leadership, patronage and support for accelerating the implementation of the schemes. This was followed by an interactive session where comments and queries of the MPswere addressed. Their valuable suggestions were also noted for future reference and implementation. The MPs appreciated the efforts of the TRIFED team in implementing the schemes and the progress observed in the tribal constituencies.
Mr Krishna assured them that TRIFED team will hold regular meetings with them and reach out to them for taking these schemes forward.
*****
NB/UD